TrajectUP®,  incorporates mind toys into fun   science, Technology, Engineering, Art and Math (STEAM) workshops. Our target audience is children between the age of 4-14 years old.  Our goal is to reduce the level of intimidation and fear some kids may feel when exploring STEAM based projects.  We encourage kids to tap into their creative minds and imagine BIG!  We believe the use of STEAM concepts open up educational and future career possibilities.
The sought-after mind toys currently featured are littleBits®, Keva™ and Cubetto™.  The kids focus on coding, design, electronics, implementation,  team work, imaging and laughing.  They never realize it's all part of learning. Each project is age appropriate, therefore we try to limit projects to a specific age groups.
littleBits®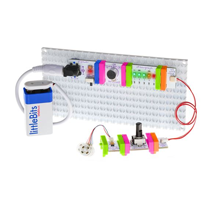 littleBits is a platform of easy-to-use electronic building blocks that empower you to invent anything, from your own remote controlled car, to a smart home device.
Cubetto®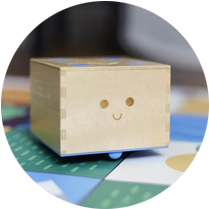 Cubetto: the wooden robot toy that helps kids and toddlers learn code and computer programming before they can read – no screen required! Cubetto wants to be told where to go and how to get there.
Keva®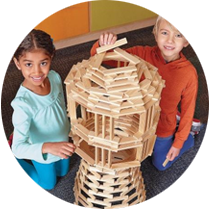 KEVA Planks are cuboid maple wood block toys for preschoolers to architects. Children discover the joy of creating original works of art or cleverly designed contraptions.